And what if you organize your team building around a bike tour?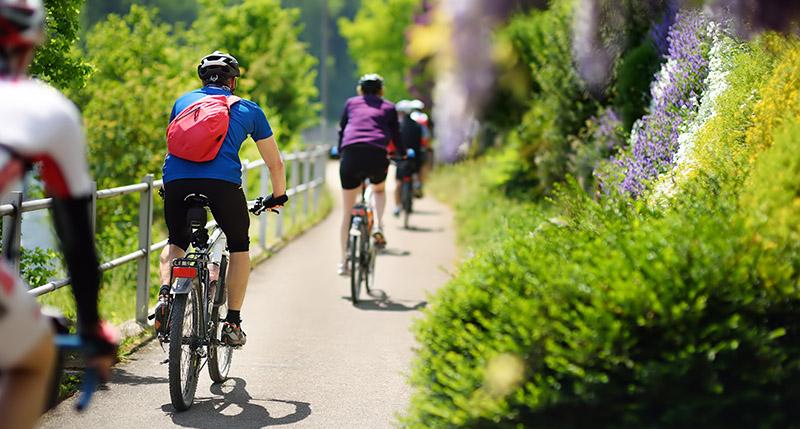 Are you looking for an original and authentic idea to strengthen your team bonding? Forget bungee jumping or karting!
Cycling is a unifying activity that is accessible to everyone, especially thanks to electric bicycles. There is   shared effort, at one's own pace.
It is an ideal setting to get to know each other better, to learn about each other and to strengthen ties and bonds. We can help each other; show our commitment, our tenacity.
Discover magnificent panoramas and historical sites in one of our destinations... an atmosphere, a terroir, authenticity.
Fully customised organisation
Accommodation, catering, seminar services
The provision of equipment: road bike, VTC or electrically assisted.
Other sports activities depending on the region (canoe/kayak, potholing, via ferrata,...)
Local visits (vineyard, other producers), cultural (possibly privatized visits)
A tailor-made service (local reception, guide, support vehicle)
A speaker from the world of sport (cycling in particular)
You can make an appointment by phone here and we can meet with you if you wish.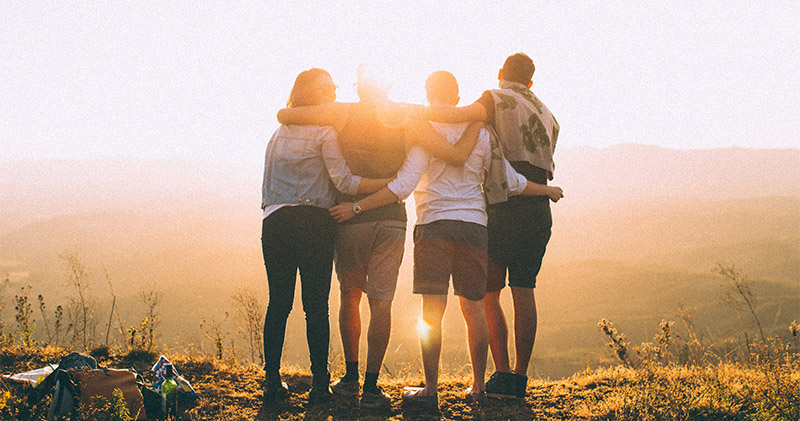 Also consider taking your customers on a bike trip, get off the beaten track of visiting a European capital or the exorbitant budget of a few days on the other side of the world!
3 examples in 2019
For a group of 14 employees in a Human Resources Consultancy: Two and a half days to discover Bordeaux, with a guide, and touring by bike, the Medoc region including a wine tasting at a Margaux vineyard. For more details, click here.
For a group of 25 from a B to B Service Company: Two days near Fontainbleau with accommodation in a yurt and including – a canoe trip, the creation of a samba band and one day cycling. For more details, click here.
• For the management team (seven people) of a Sanitation Services Company: three days cycling through the vineyards of the Drôme Provençale region. Riding an e-bike (a bicycle with a small electric motor) and including a massage in a field of lavender and a flight in a hot air balloon and accompanied by a representative of "Evasion à Velo". For more details, click here.
In all our destinations, we will be able to build an authentic stay for you which your teams will remember.